Customized energy solution for businesses
Electricity – Natural Gas – Water – Solar – HVAC – Building Controls
"Powering offices, warehouses and stores can cost a lot of money, and with competition in the energy markets heating up, company owners could save significant sums as a result of deregulation."
As an energy consultant, I'll analyze your energy consumption and provide a full breakdown of the money that could be saved with a new energy provider.  I work directly with one of the largest national energy consulting firms, and with over 35,000 clients and our close relationships with over 120 energy suppliers, I'm able to negotiate the most competitive rates for your organization.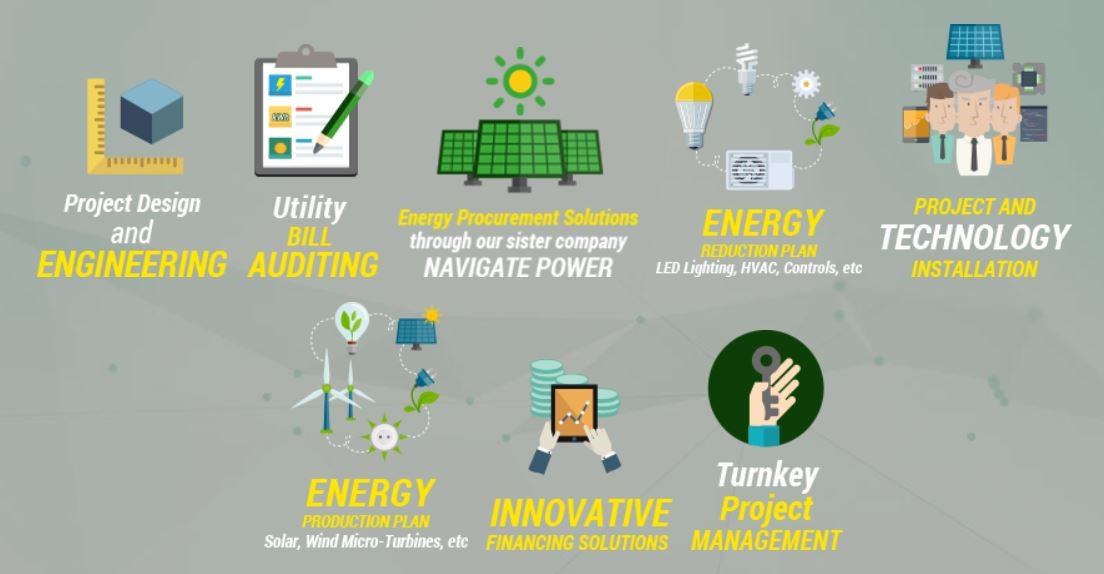 Our company is a collective of amazing people striving to build delightful products.
Electricity and Natural Gas savings
I help commercial properties reduce their energy footprint and get more out of their electric and natural gas budgets, delivering maximum cost-efficiency. The goal of my procurement service is to find the best energy contracts for your organization's specific needs. Ideally suited for:
Commercial organizations
Industrial organizations
Educational institutions
Small businesses
Government organizations
Non-profit organizations
· Your bills will fall thanks to preferable energy rates.
· Higher profitability. If you are spending less on your energy costs, your business' profit margin should increase substantially.